LASH EXPERT SECRETS TOOLBOX
Learn How To Become The Lash Expert In Your Area
And Drastically Grow Your Lash Business...
How to position yourself as the lash expert in your area


Discover your IDEAL CLIENT, WHERE to find them and HOW to attract them effortlessly 24/7/365 -

even while you sleep!

Design a marketing funnel that guarantees you have an endless stream of leads, clients and sales

All the waivers, forms and policies you need to run your lash studio

Learn how to DRASTICALLY grow your sales

How to train your staff for long term success

Why it is extremely importantly to grow a list full of potential ideal clients and how to do it effortlessly
Here's Everything You'll Get With The
Lash Expert Secrets Course...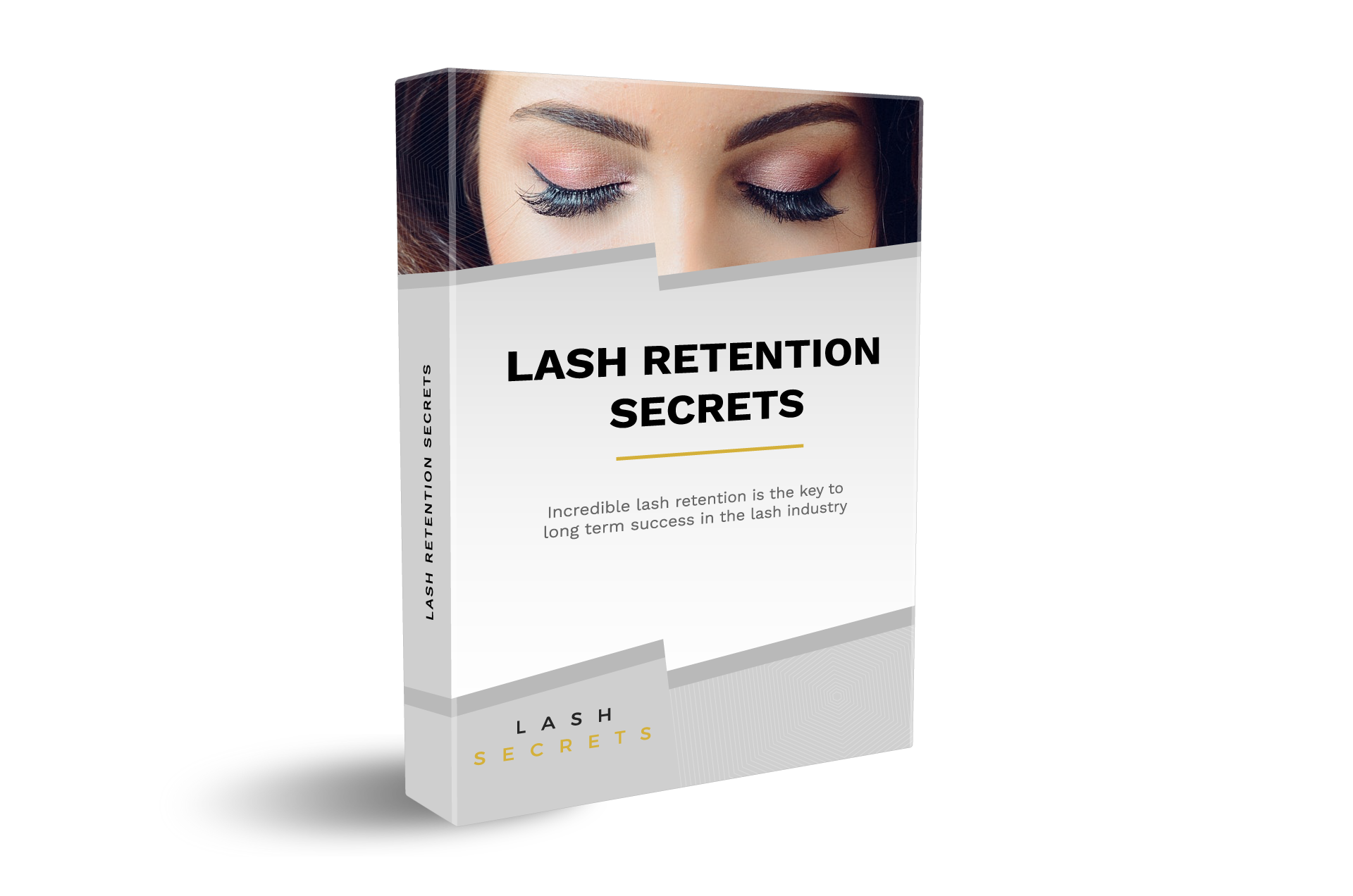 Lash Retention Secrets
($197 Value)
If you're goal is to have a successful lash business with long term or life long clients, coming every 2 to 3 weeks for infills, you absolutely need to have great lash retention.

Sometimes it's the smallest tweaks to your lashing routine that make all the difference!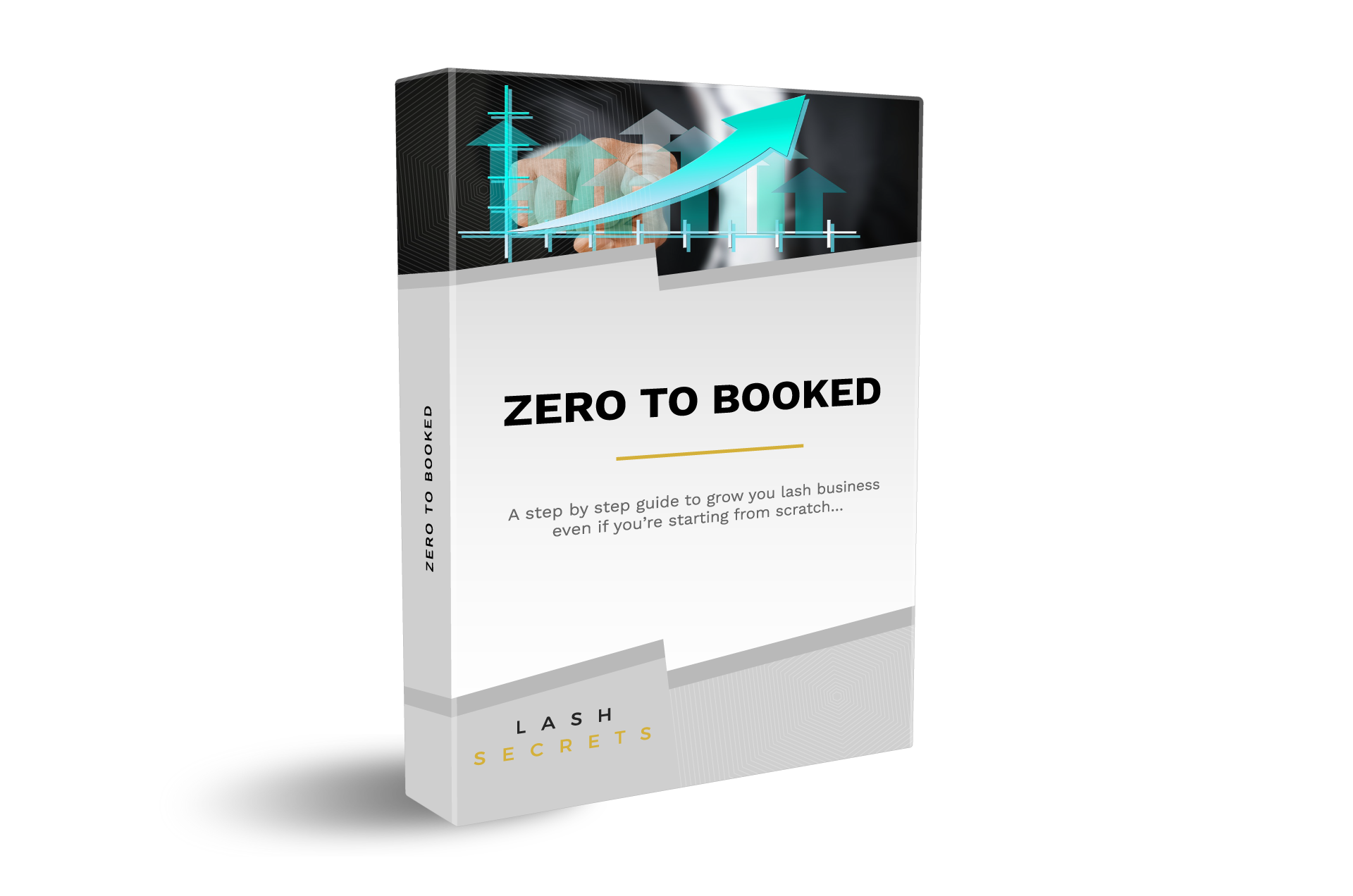 Zero To Booked
($597 Value)
Discover your IDEAL CLIENT, WHERE to find them and HOW to attract them effortlessly, 24/7/365 - even while you sleep!

Learn how to position yourself as the expert whether you're just starting out or want to own your own lash studio and have multiple lash artists working for you!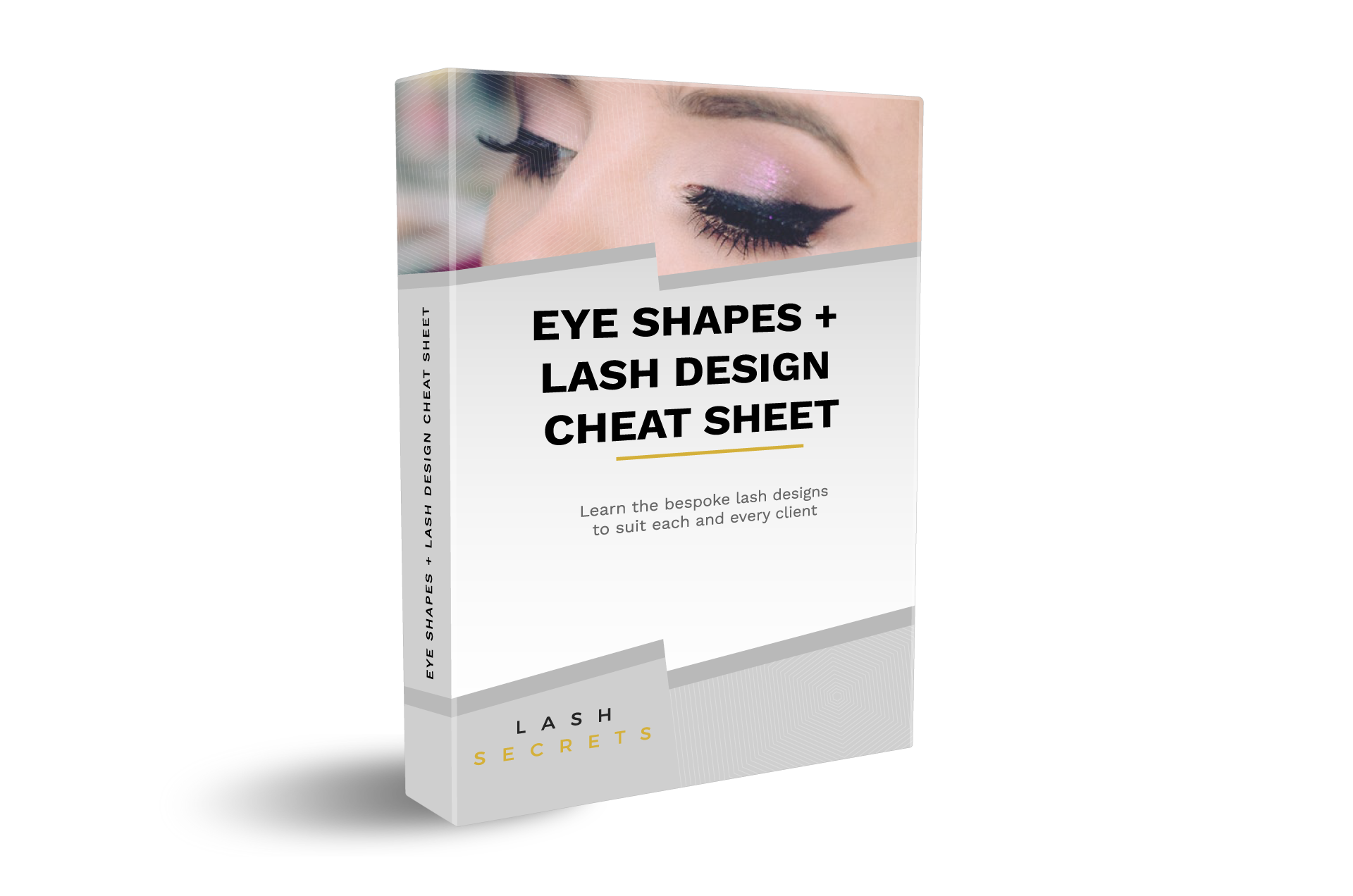 Eye Shapes + Lash Design Cheat Sheet
($97 Value)
If you want to set yourself apart and become the expert in your area, you need to be able to create unique bespoke looks designed specifically for each and every client.
Learn what lash styles best suit each eye shape.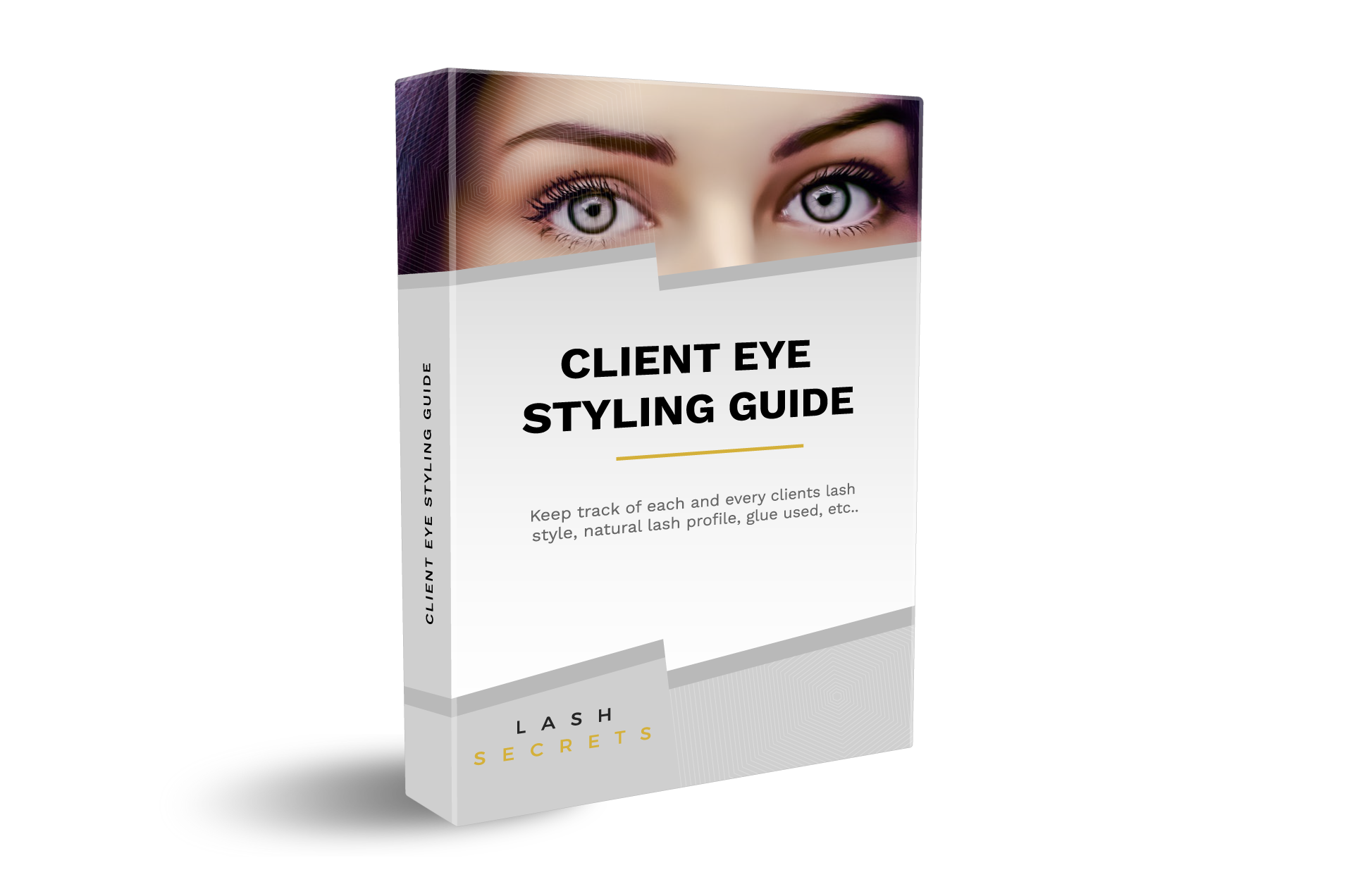 Client Eye Styling Guide
($97 Value)
Keep track of each and every clients lash style, natural lash profile, glue used, etc.. with this comprehensive client eye styling guide.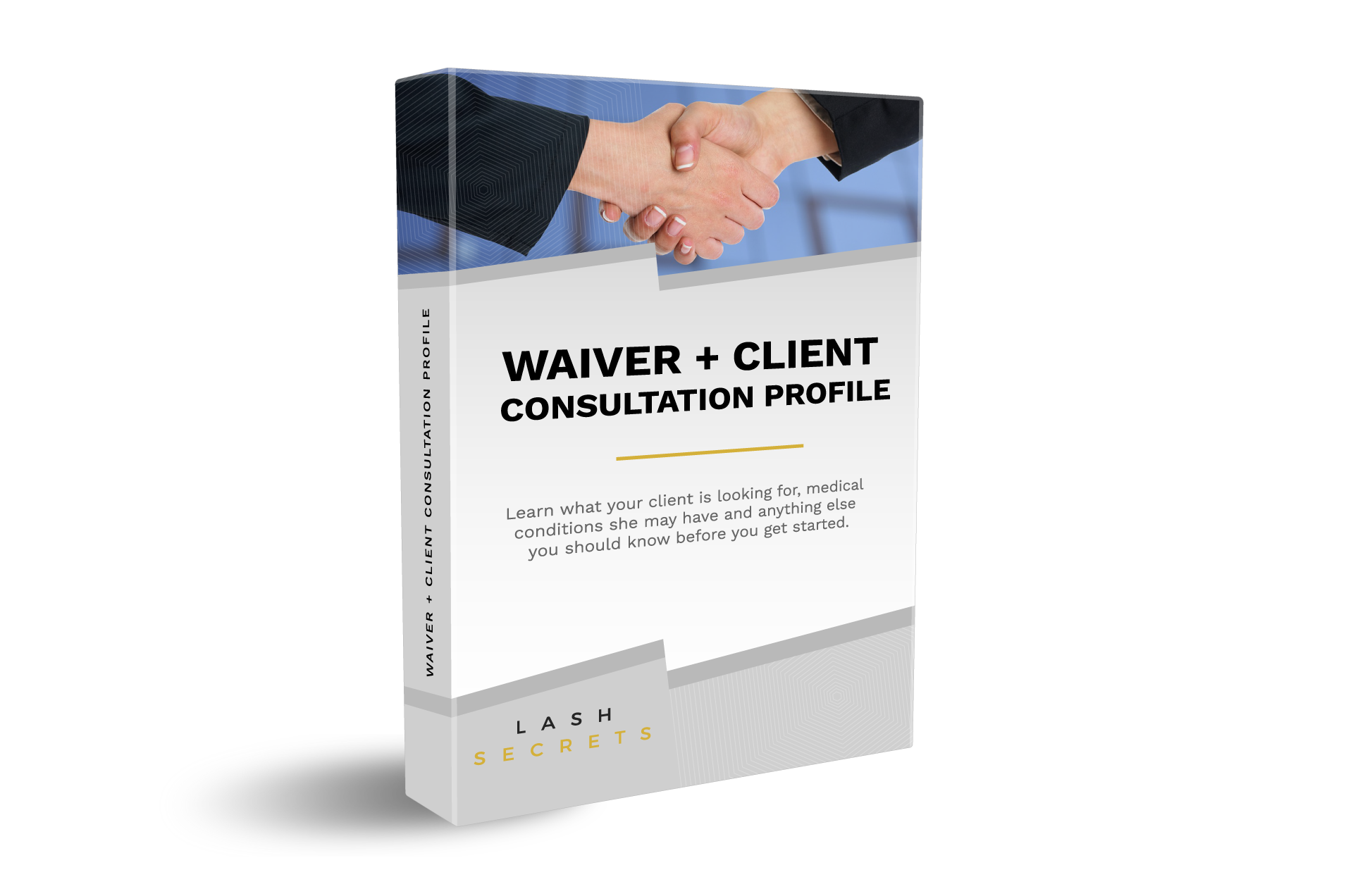 Waiver + Client Consultation Profile
($47 Value)
One of the most important parts of being a lash artist is doing a proper client consultation and learning what your client is looking for, medical conditions she may have and anything else you should know before you get started.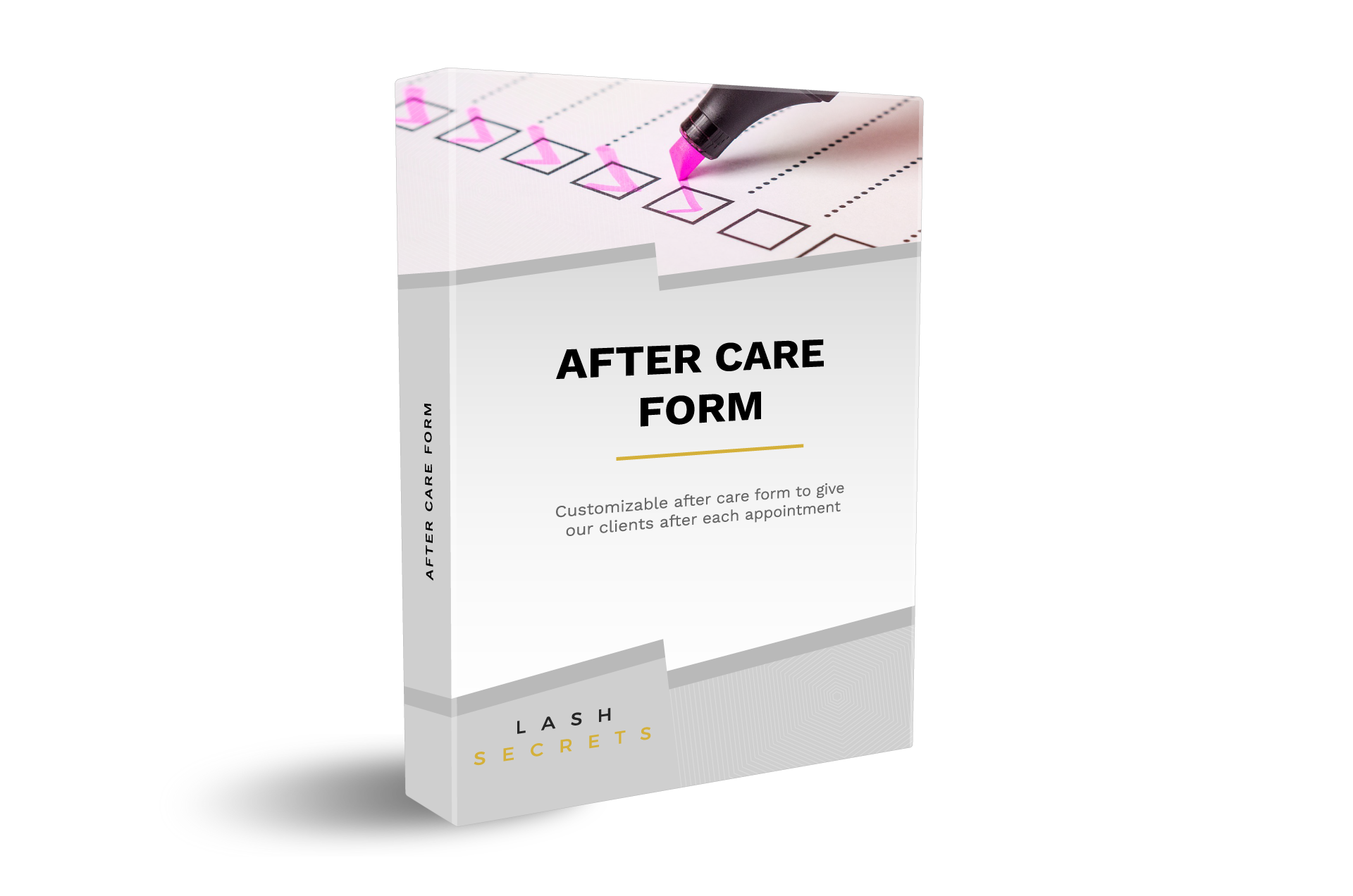 After Care Form

($47 Value)
Customizable after care form to give your lash clients after each appointment defining the do's and don't's.
Drastically cut down post appointment issues after thoroughly going over the aftercare form with your client.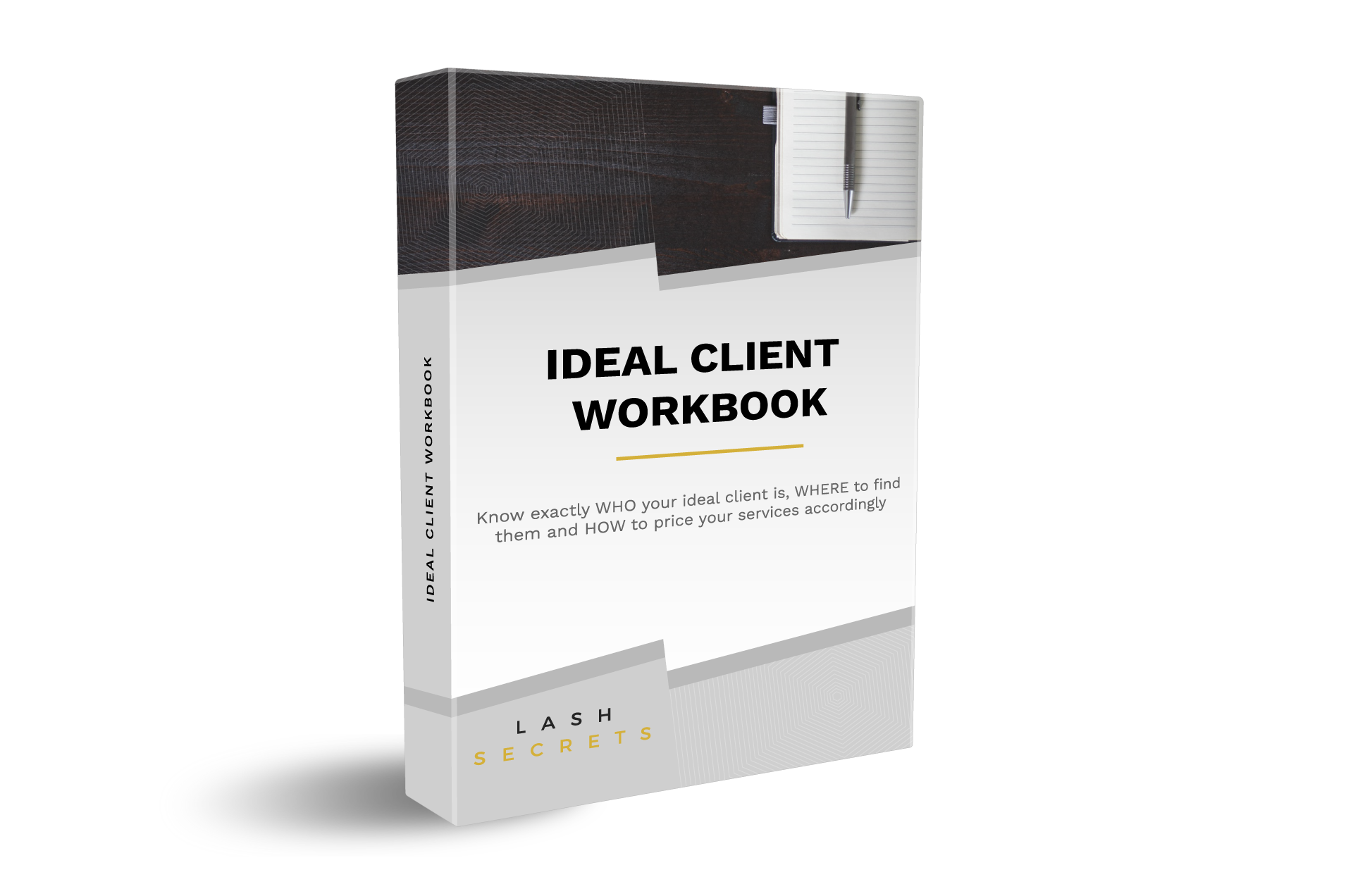 Ideal Client Workbook
($197 Value)
This document will help you design your Ideal Client. By the time you've filled in the blanks, you'll know exactly WHO your ideal client is, WHERE to find them and HOW to price your services accordingly. This may be one of THE most important steps you can perform in your business. Defining your ideal client determines the look and feel of your entire business and ultimately your success.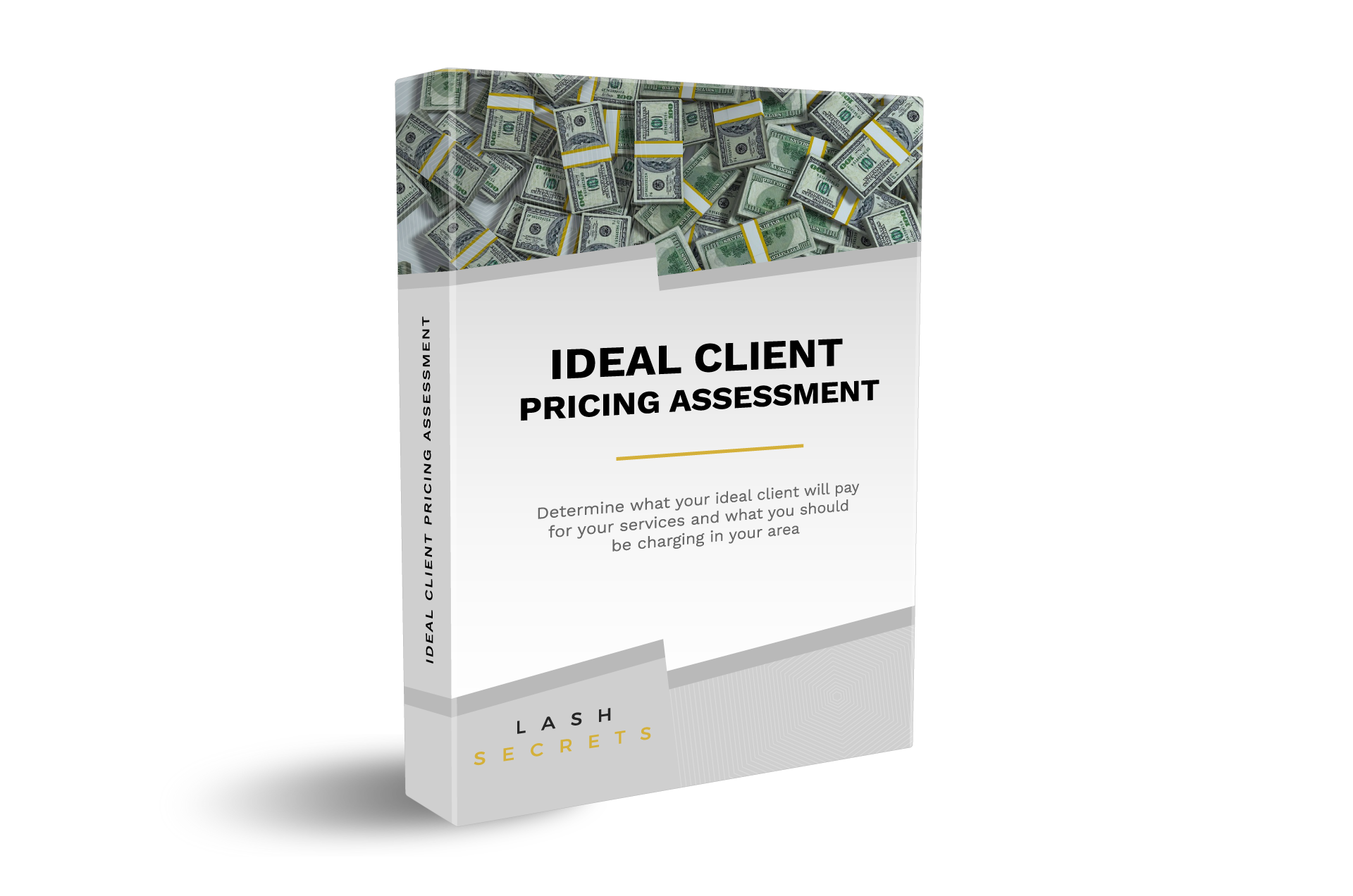 Ideal Client Pricing Assessment
($197 Value)
Determine what your ideal client will pay for your services and what you should be charging in your area.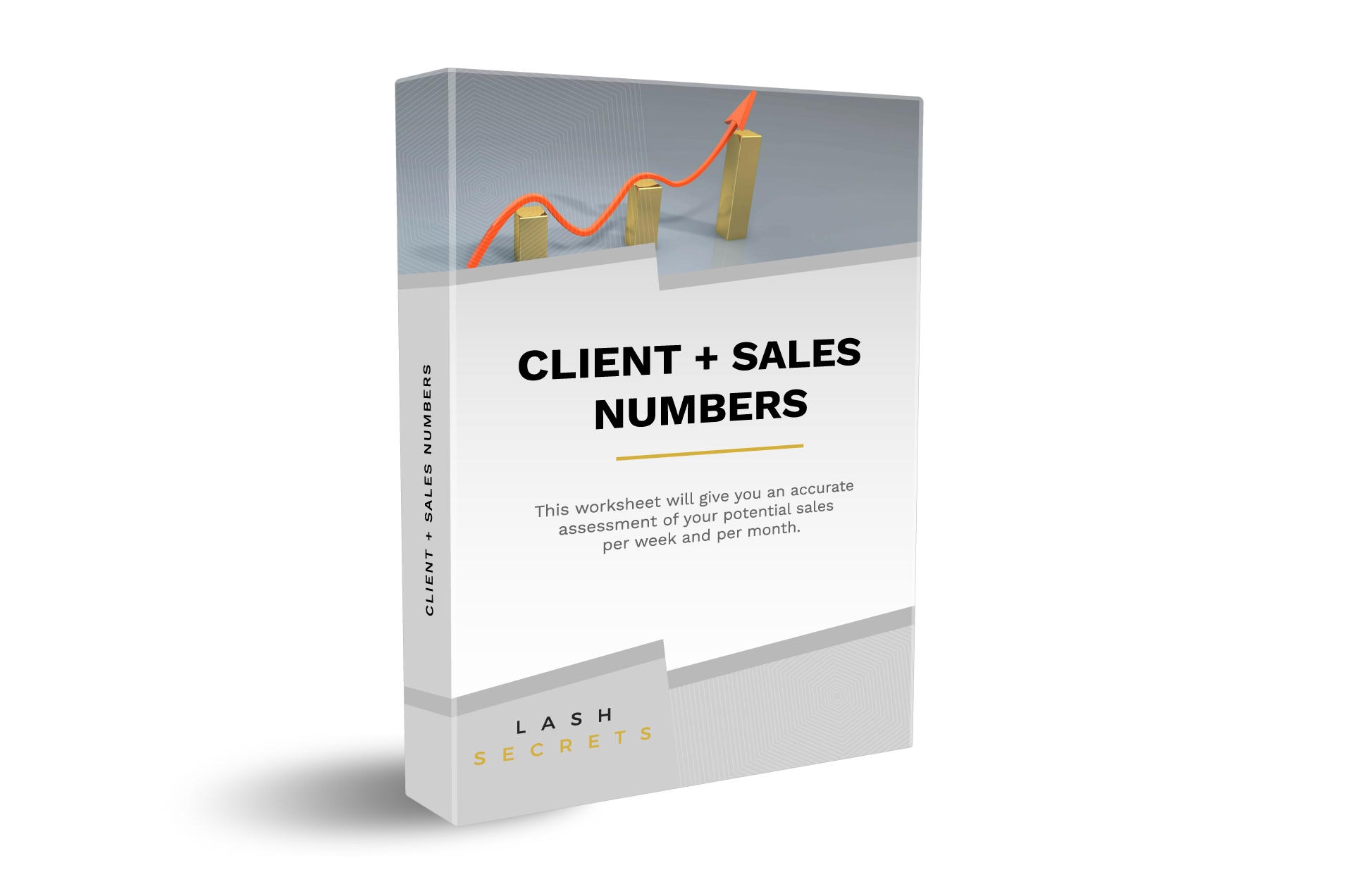 Client + Sales Numbers
($197 Value)
In order to know where we are going you need to follow a system or road map. This worksheet will give you an accurate assessment of your potential sales per week and per month. It will also give you a great visual as to how many ideal clients you or your lash studio needs in order to be completely booked.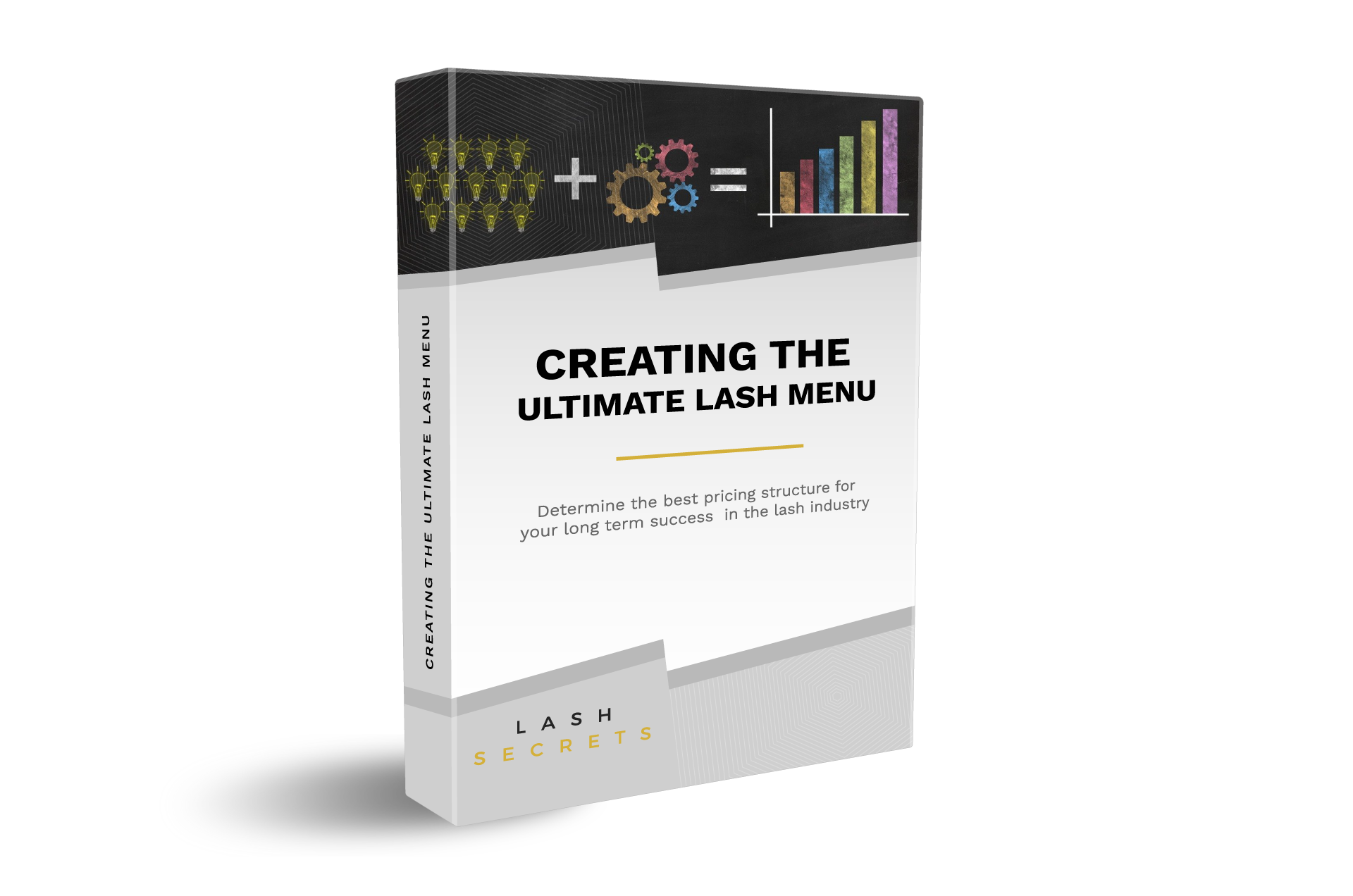 Creating the Ultimate Lash Menu
($197 Value)
Now that we have your ideal client, we want to create your lash menu designed specifically for them.
In this worksheet, we will go over pricing and strategy and what I believe to be the best pricing structure for long term success, in the lash industry.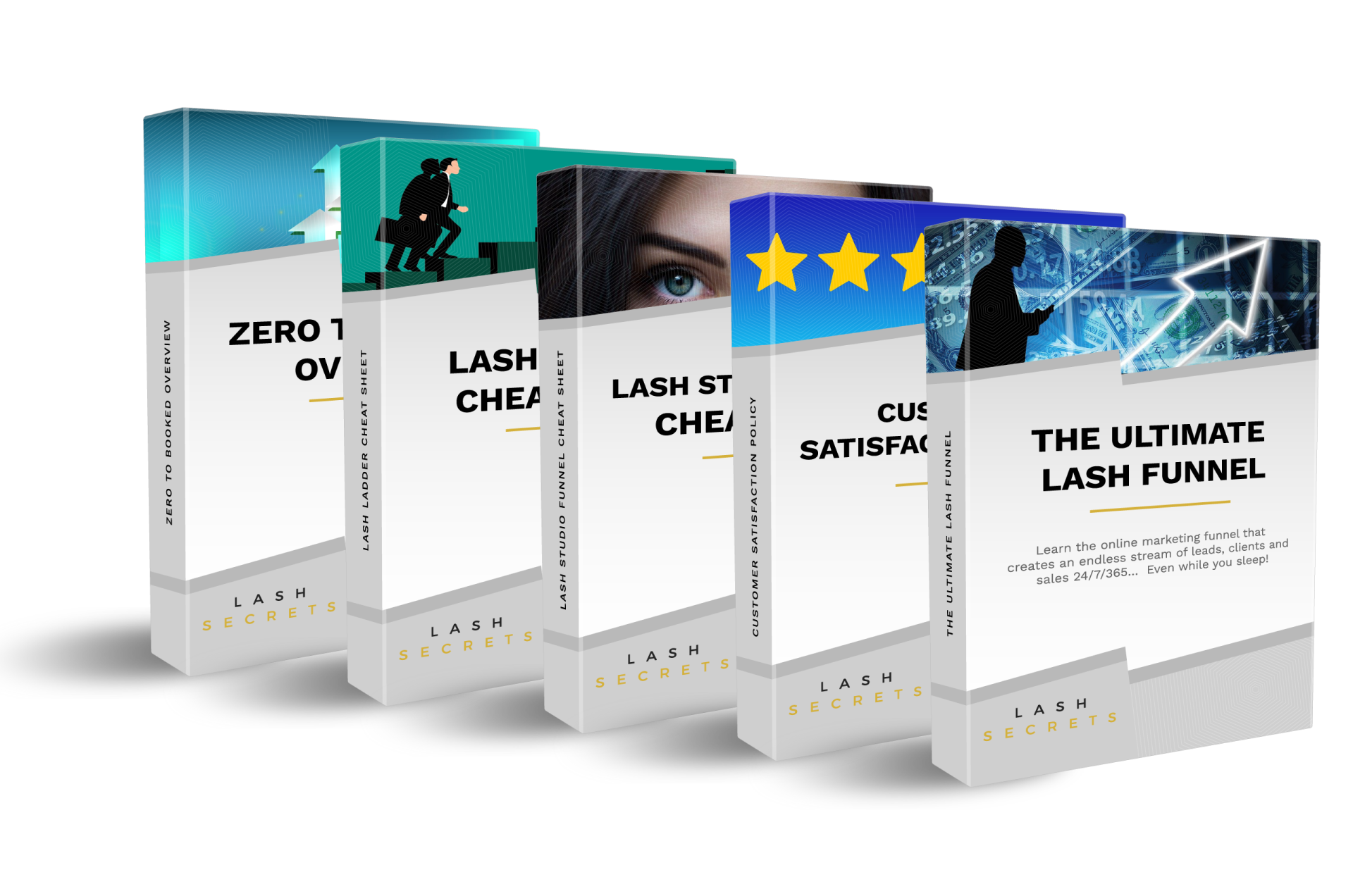 PLUS 5 SECRET BONUSES
($497 Value)
Even more value including...
1. Zero to Booked Overview
2. Lash Ladder Cheat Sheet
3. Lash Studio Funnel Cheat Sheet
4. Customer Satisfaction Policy
5. The Ultimate Lash Funnel